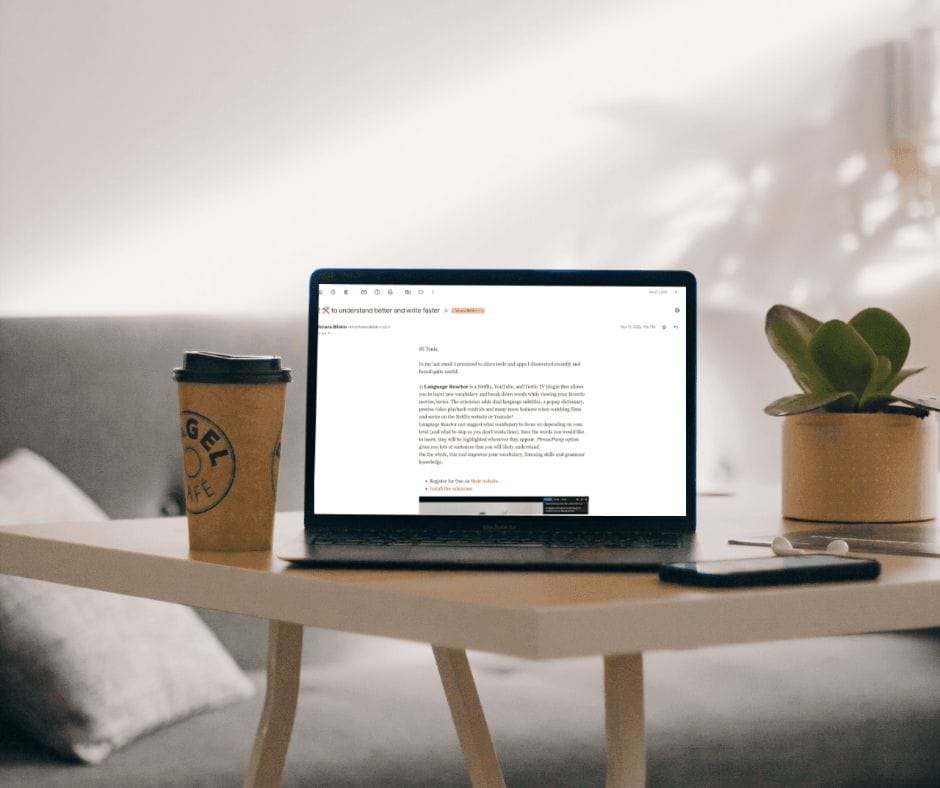 Achieve your language freedom with actionable insights & tips on learning English
"Watch Your English"
is a free newsletter for adult learners of English who feel stuck at the intermediate level.
Improve your English with my free newsletter for adult learners at intermediate level and above:
English learning resources and tips from an experienced English teacher.
Every week, you'll learn how to make progress in English so that you speak and write more fluently and feel inspired to learn more.
You can do the same by reading my emails and watching & discussing movies and TV shows.
(If you can't see the form, disable your browser adblocker)
---
What others are saying about this newsletter:
About me:
Hey, I'm Tania and I'm a language-learning consultant and an online English teacher based in Ukraine.
I help intermediate-level English learners leverage movies and TV shows so that they can build up their vocabulary and improve their speaking skills.
---
4 different ways I can help you:
Tips, resources, and inspiration every week in your inbox
Workbooks to help you improve your vocabulary and grammar
Accountability, communication, resources, and personalized consultations to learn English with movies
Get conversation lessons with me to improve listening, reading, speaking, and writing skills with personalized feedback
(Visited 138 times, 1 visits today)