Services
I will help you express yourself more fluently and confidently in English and use the language effectively to solve daily life problems.
In addition to the tips and resources I share in my free newsletter and free movie club for learners of English, I also offer individual and group conversational English classes to a limited number of clients.
Are my services a good fit for you?
My services are meant for people who know some English, but not enough to achieve their life goals.
Half of my clients continue using English outside class (a job related to English or life in an English-speaking country). The other half want to consume English-language content regularly and sometimes dream of creating their own.
If you're committed to mastering English, curious about language nuances, love learning, and are ready to learn and use English outside class, we might be perfect for each other!
My classes will allow you to escape the intermediate plateau thanks to:
expanding vocabulary,
improving grammatical structures,
mastering conversation strategies and tactics,
regular activation of what you have learned, and
changing your mindset in terms of English.
What are you interested in?
FAQ
How much does your lesson cost?
I don't provide single classes. All my clients pay for the monthly package in advance, except for the very first class with me.
The cost of a package or program depends on its type.
You can check the current pricing of the service you have chosen here – "Current Pricing"
How can I pay?
If you have a Ukrainian bank card, you can pay for the services by a direct card transfer (Monobank or Privatbank).
You can also pay online if you live abroad and do not have a Ukrainian bank card.
How do your services work?
Conversation classes work a little differently than programs. In short, conversational English classes packages are a number of live online classes 2 or 3 times a week. Programs are a set of tasks that you complete outside class with asynchronous feedback and a review class to discuss the results and the material.
If you have selected a particular service, follow the link to learn how it works.
What result will I get?
The main result of all types of services is an bigger and better vocabulary and a clearer understanding of grammar.
If you take lessons consistently, you'll start using target language on autopilot and get rid of your "favorite" mistakes.
I'm not sure what my level is. Can I still work with you?
If you're not sure what your current level of English is, take any level test online (preferably one that includes listening) to check your passive skills and get your results.
I don't work with beginners (beginner & elementary) at all, but I can give you some advice if you ask me a specific question via a private message on Instagram @tetianabilokin or on Facebook @EnglishwithTania.
I would also encourage you to subscribe to my emails, where I often share answers to questions I am asked, useful resources and advice.
Do you teach offline classes?
Since 2017, I have been working exclusively online. I find it convenient, and there are fewer disadvantages compared to offline classes.
If you are in my city, please do not ask for offline classes, but consider online classes instead.
What if I don't like your lessons?
If you pay for a package of conversational English classes, but after the 1st or 2nd class you decide that you don't want to continue, just send me an email or a message to request a refund, with details on how to pay you back and I'll send you the money (minus the lessons you have already had).
How can I get in touch with you? Can I call you?
The best way to contact me is by email or private message on Facebook.
I don't take calls from potential students because calls interfere with my lessons or other activities.
If you have several questions that require a more detailed discussion, please sign up for a consultation by answering the questions in the application form. In addition, at the consultation, you will not only get the answers, but also see the online learning environment in which we will work together (via a screen demonstration).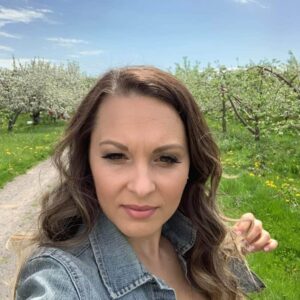 Olga Iustina
"With each month of classes with Tania, I feel much more confident speaking English here in Canada. It's easy to book lessons, it's useful to receive a text message an hour before the lesson, and all the lesson notes are in one place. And the conversational classes themselves are exciting!"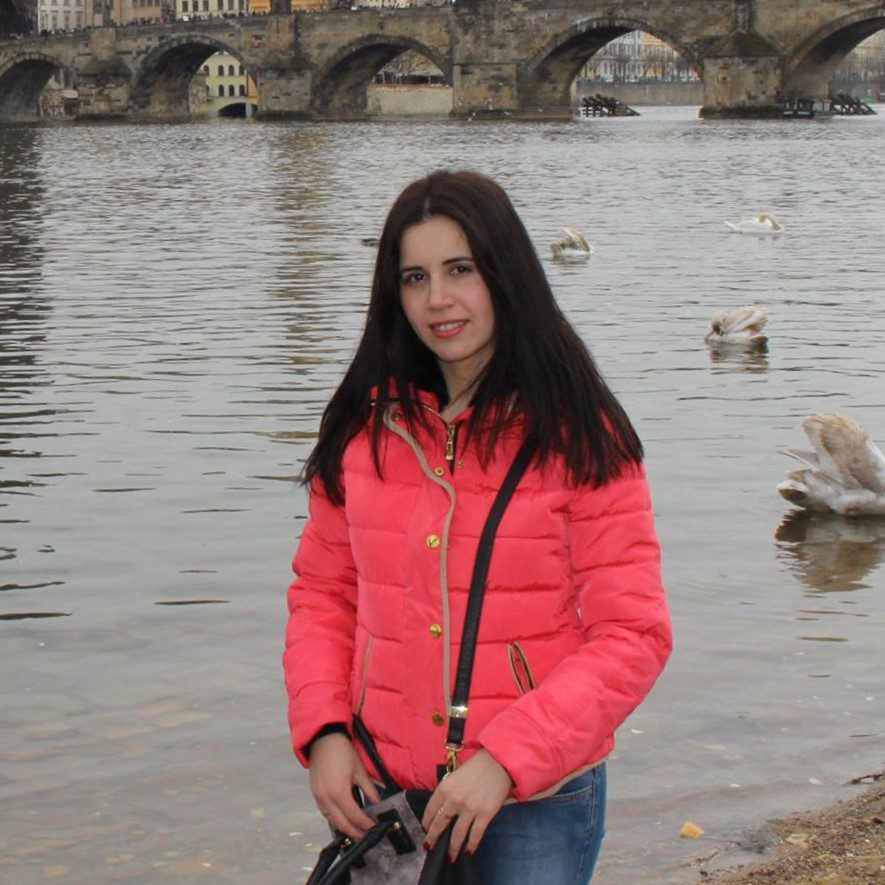 Ivanna Mocherniuk
"I wasn't sure how online classes would look like on Skype, but everything was great, it was a surprise for me. I like the live communication the most, and your explanation of how to do things correctly. Thank you for making me love English, I hated it at school. I am very happy that I came across you by chance."